Air Purification Systems
Reduce over 99% of odors, germs and bacteria with a Whole Home Air Purification System from Meyer & Depew!
Protect your family or customers from unwanted, harmful pollutants and odors. A compact, efficient air purification system from Meyer & Depew can be quickly and easily inserted into the wall of an existing HVAC duct to eliminate 99% of all odors, germs and bacteria.
This cost-effective solution is typically more effective than standard home air filtration systems and is more efficient at cleaning the air in your home of large and small airborne particles.
Our systems effectively remove germs and bacteria from room air, including:

Ideal for use in:
Homes with children, pets, smokers, or allergy sufferers
Medical Facilities
Business Offices
Beauty Salons
Athletic Facilities
Pet Stores
Restaurants
Address indoor air quality problems associated with:
Chemical odors (VOCs)
Cleaning Products
Pollutants
Smoke
Animal Odors
Pet Dander
Dust and Pollen
Mold
Bacteria
Viruses
Meyer & Depew installs and services leading air purification systems including the award winning Reme Halo whole home in-duct air purifier and the iWave with its revolutionary bi-polar ionization technology, both of which clean the air in your home, producing a healthy environment for your family. We also have highly effective solutions for homes and buildings without duct systems!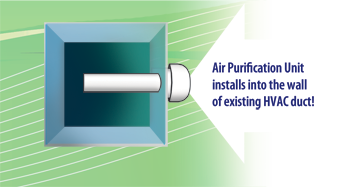 For NJ Air Purification Prices, Installation, Repair or Service (for any make or model of air purifier or cleaner), simply use the form on this page or call 908-272-2100!