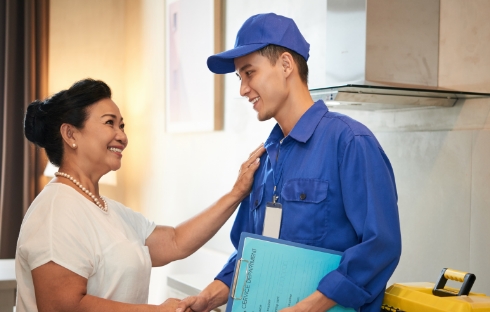 Customized Relationships
Not-for-profit organizations like Paper Mill Playhouse, Midland School, Westfield YMCA, Boys & Girls Clubs of Union County, and many others have relied on our partnership and capabilities for cost-effective solutions that have provided immediate cost efficiencies and even greater savings over time.
Whether it's heating, cooling, ventilation or dehumidification, Meyer & Depew will provide the ideal solution for your not-for-profit organization's budget.
Solutions and Savings
Maintaining, and when necessary, proactively replacing your current HVAC system goes a long way in preventing your not-for-profit organization from experiencing costly downtime or closures during outages. Addressing these issues before they become major problems will also improve your organization's operations and productivity while lowering energy expenditures.
Trust Meyer & Depew to get ahead of the problems before they become problems, limiting operational disruption and managing cost through a variety of payment terms and financing options.
Qualified, Experienced and Trusted
Meyer & Depew HVAC professionals undergo continuous and extensive training and are proven to be the most knowledgeable, helpful and expert technicians around. They evaluate and analyze the unique characteristics of each building, from materials to expected uses within every single room and space. This enables us to accurately assess your current circumstances and develop the tailored solution that meets your organization's short and long-term requirements.
Not-For-Profit HVAC Case Studies


At Papermill Playhouse, the show must go on.
And thanks to Meyer & Depew, it's "Curtains Up" on time, all the time.
Providing an optimal, comfortable environment for patrons and cast members alike is paramount to Paper Mill Playhouse. That's why they turned to Meyer & Depew more than four decades ago to maintain HVAC reliability.
Since then, our inspections, maintenance and three generations of proactive replacement of their systems have allowed for correcting problems long before they had a chance to occur, ensuring outstanding HVAC performance right on cue every night.


Why the Westfield YMCA chose us.
Why? To use an "old school" phrase, "thinking outside the box."
Replacing their failing, existing rooftop unit with a new, identical one seemed to be the logical approach for the Westfield YMCA. Logical? Yes. But our experience told us that there had to be a better way.
We knew that the identical fittings and installation modifications would be difficult and time consuming. So, we devised a better solution with a different replacement unit that would significantly simplify installation, provide greater operational efficiency, and deliver savings in both future maintenance and energy costs.


Making a Splash With The Boys & Girls Club.
How avoiding a system breakdown kept everyone's head above water.
An enduring 40-year relationship with the Boys & Girls Club of Union County made us keenly aware of how important the replacement of their pool room's 24-ton dehumidification was to their operations and their members. Knowing that a custom-made unit was required and could take as long as 5 months to manufacture, we took proactive measures to ensure minimal disruption to the Club's daily aquatic happenings.
In this end-to-end project, we work closely with the equipment manufacturer to ensure that the delivery and installation would be minimally disruptive to the Club's pool activities and events. We also kept a close eye on their bottom line by providing them with a variety of financing options.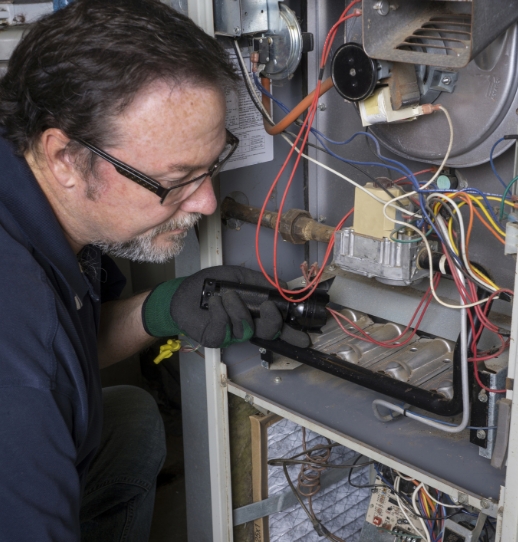 Flexible Terms and Scheduling
Whether it's A/C repair, heating system installation, or an air quality issue, Meyer & Depew, with our more than fifty years of experience, is the one company not-for-profits have come to rely on for affordable, on-time HVAC solutions and services like:
System Evaluation and Consultation
Complete Installation, Repairs and Maintenance
Heating and Cooling Service Plans
Commercial Rooftop Unit Replacement
Not-For-Profit Service Agreements
Periodic System Inspections
Custom Curb Adaptors
Contact one of Meyer & Depew's Not-For-Profit Experts today. Call 908.272.2100 or email nfpspecialist@meyer-depew.com