NJ Central Air Conditioning Systems from Meyer & Depew
Serving all of Central & Northern New Jersey with these Cooling Services: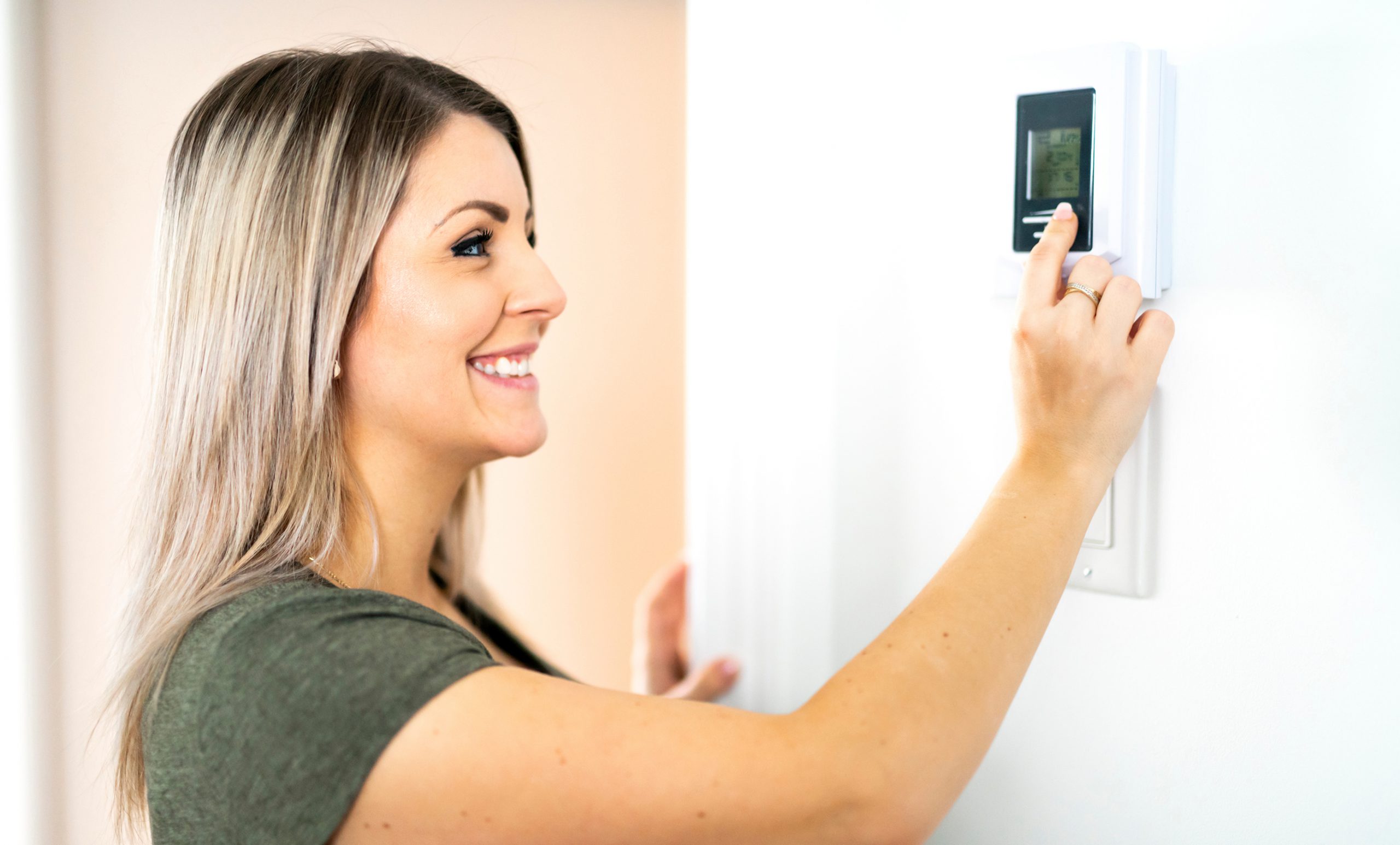 AC Repairs – 24 Hour/7 Day Emergency Service
AC System Tune-Ups and Maintenance
AC Installation – Central Air & Ductless Split Systems
Cooling Service Plans for every budget!
See Our Current AC Specials Below!
Learn about the benefits of Central Air Conditioning from Meyer & Depew:
In order to circulate cool air throughout a home building instead of cooling just a single room, you need Central AC units and systems.
Traditional central AC units and systems have two main parts: an indoor unit known as the air handler, and an outdoor unit called the condenser.
The indoor and outdoor units are designed to work together. The outdoor unit cools the air and sends it to the indoor unit to be circulated throughout your home.  If these units are not properly matched, comfort and efficiency will be sacrificed. You also risk premature equipment failure.
The following are some of the advantages of a central AC system as opposed to individual room AC units:
When the air handling unit turns on, it draws air from various parts of the building through return-air ducts.  This air passes through a filter which removes airborne particles like dust, lint, and microscopic pollutants. The filtered air is then routed to air supply ductwork that carries it back to all the rooms.  This cycle is continually repeated, something not possible with single room units.
Because central air conditioner installation places the condenser unit outside the building, you enjoy lower indoor noise levels than you would with free-standing air conditioning units.
Central air units are more energy efficient than room air units and on a nice day you can still open your windows if you have a central air system.
We offer our exclusive Meyer & Depew Signature Series cooling systems, but install and service all makes and models of residential and commercial AC units.
If your HVAC system is making some strange noises or has stopped working, call us at 908-272-2100 for NJ's leading central air repair service. Our certified technicians will diagnose your cooling unit's problem and provide an estimate for the most cost-effective solution!
Call Today or Schedule a Central Air Conditioning Appointment Below. Evening and Weekend Times are also available!
Meyer & Depew AC Specials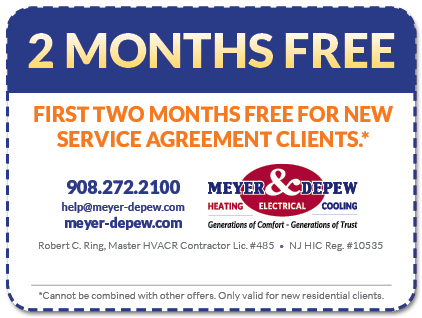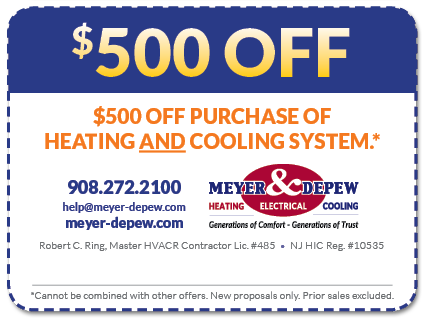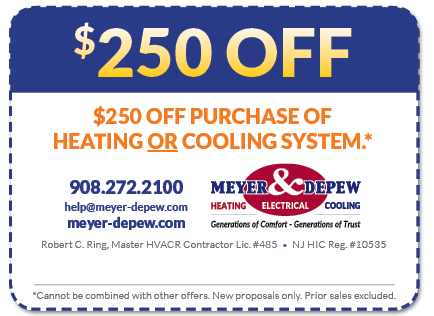 For Central Air Conditioning Installation, Prices, Repairs and/or Service