Ductless Mini-Split Heating and Cooling System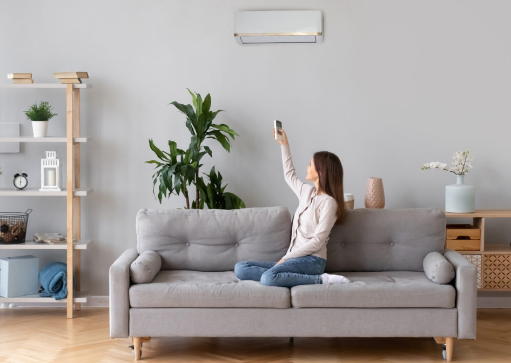 Quiet, Affordable Heating and Cooling from Meyer & Depew
Ductless split or mini-split systems differ from traditional systems in that individual indoor heating and cooling units are located in each room you desire to condition! The "noisy bits" like the ac condenser or heat pump are located outside, so you enjoy a peaceful experience in your climate-controlled room.
Due to their unique design, ductless mini-split systems eliminate the need for expensive ductwork, because the individual indoor units are located in each room where heating or cooling is desired. The units draw in existing room air and heat or cool it "instantaneously" to the desired temperature (set by a handheld remote) and dispense it back into the room!
The wall units also represent a safer alternative to traditional window air conditioners in that they require only a small hole to be drilled in the wall, compared to standard AC units that occupy an "open" window which can be breached by intruders. Plus, you'll have the option of opening your window on a pleasant day.
In addition, we've all seen the condensation that drips off window AC units, both inside and outside the home, especially when they running at full tilt in the summer. Mini-split wall units drain the condensate to the outside of the house through a small drain pipe. They really are a revolution in home cooling and heating!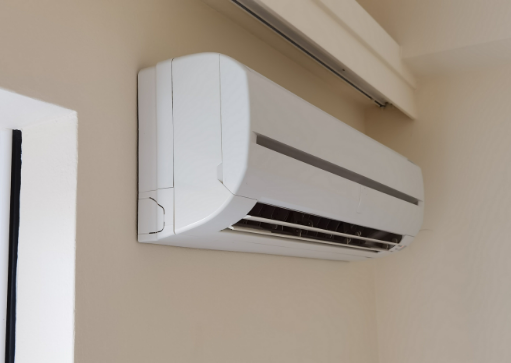 Fujitsu Multi Split Systems
Fujitsu, a most trusted name in heating and cooling systems, offers an affordable, high efficiency line of ductless mini-split systems that feature an outdoor heat pump and/or air conditioning unit and compact high wall indoor unit(s) that deliver ideal temperature air in the room.
Fujitsu Ductless Mini-Split Costs
The cost of Fujitsu ductless mini split systems vary by unit, but on average this type of system costs between $5,000 and $10,000 installed depending on the size, number of zones, and SEER rating. This price range is also in line with many standard central air conditioning systems.
Contact us to learn about the costs of installing a revolutionary Fujitsu Halcyon™ single-room and multi-room ductless mini-split system in your home.
You May Qualify For A Rebate!
The State of New Jersey is currently rewarding home owners who upgrade their heating and/or cooling systems with time sensitive rebates via New Jersey's Clean Energy Program.
We also repair and maintain all brands of ductless (mini) split systems. We are New Jersey's most trusted ductless air conditioner installers and are here to answer any questions you may have.
From beginning to end, we guarantee your satisfaction.