Seemlessly integrate "IoT" in your home with an ecobee smart thermostat installation by Meyer & Depew
Is your home ready for the Internet of Things (IoT)? Trust in Meyer & Depew to install, setup, and program your new ecobee smart thermostat. With a professional ecobee installation from Meyer & Depew, you will have the confidence to control your home with the convenient mobile app, save money on monthly heating & cooling costs, and enjoy an extended warranty by working with our certified ecobee installers.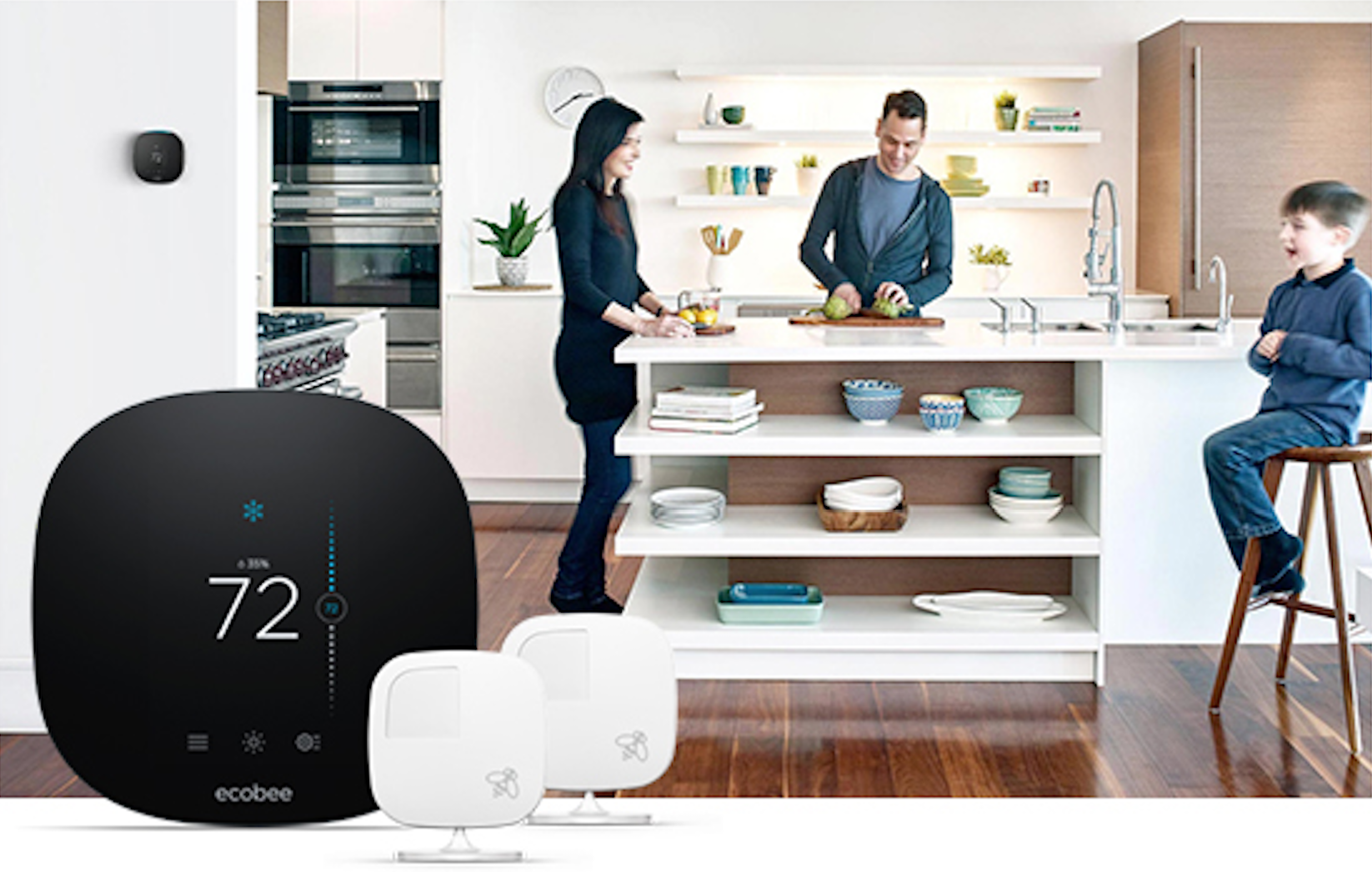 We highly recommend and install the all-new ecobee Smart Thermostat Pro with voice control.
New features:
·      Improved sensor – now detects room temperature and occupancy
·      Improved voice control
·      Advanced speaker with louder output
·      Supports 5G
·      Pairs with blue tooth speakers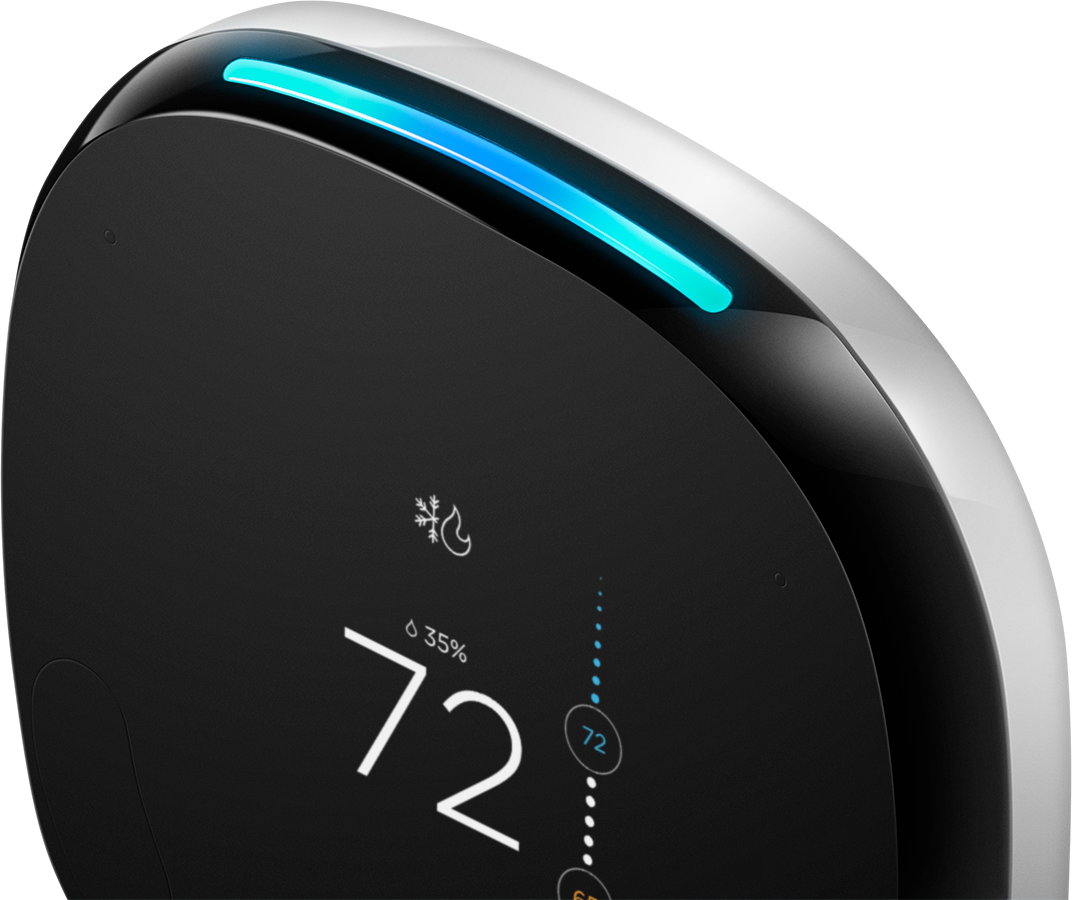 Save up to 23%* in heating and cooling costs each year.
Smart Home/Away can automatically enable the right mode for energy savings when it senses no one is home.
Free energy reports show you how much energy you've conserved each month and provide insight into your heating and cooling equipment.
Not at your thermostat? No problem.
Comfort on the go: Adjust temperature and comfort settings easily from the ecobee mobile app on your Android and iOS devices, including Apple Watch.
Knows you have a life: Vacationing and forgot to let your ecobee know? Make a vacation event using the ecobee mobile app. If something's wrong with your equipment, we can send you service alerts and reminders.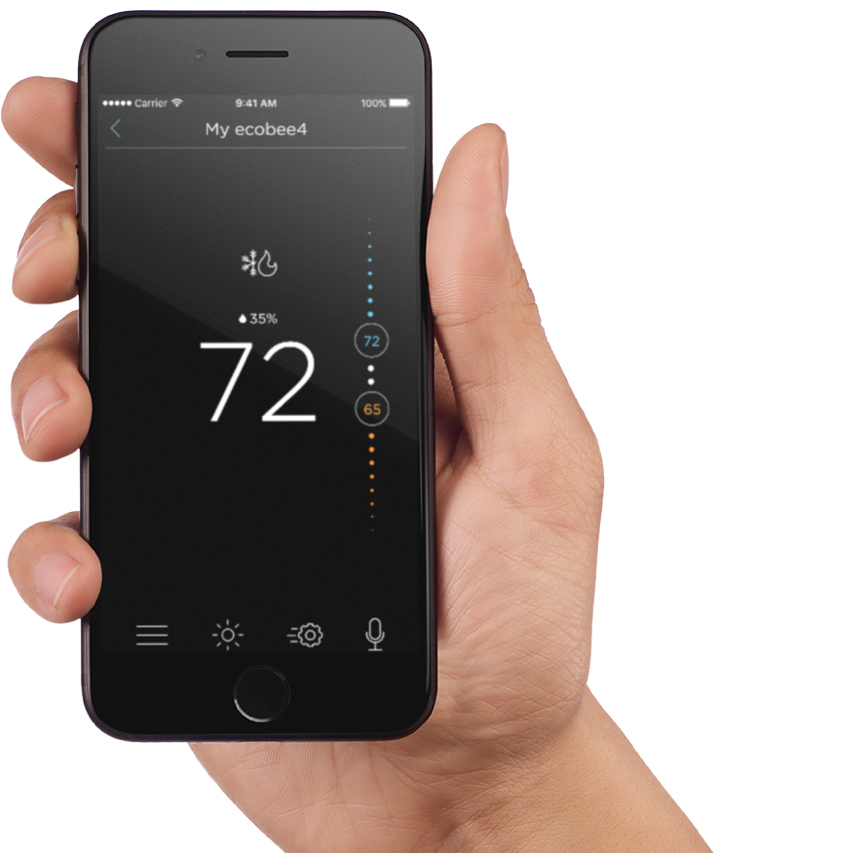 Make your ecobee smart thermostat even smarter.
More comfort: Sensors can detect occupancy, helping deliver better comfort in rooms that matter.
More savings: Automatically adjusts your ecobee to the right mode for savings when it senses you're not home.
More control: Get room-specific temperature and occupancy readings with the ecobee mobile app on your iOS or Android device.
Ecobee Professional Installation You Can Trust
Save on sales, installation and repairs while you save on energy costs!
Our certified ecobee technicians handle everything including the ecobee smart thermostat wiring, mounting of the wall and/or trim plates, positioning of the remote sensors and device set-up.
After they install the ecobee system, they will ensure everything is working properly and show you how to use your new device with voice control. In no time you'll be on your way to a smart home with lower heating and cooling costs!
Our special low sales and everyday prices also ensure you'll save money when you buy a highly efficient ecobee or other thermostat that best suits your needs. Meyer & Depew installs and provides expert support for all models including the ecobee3 and ecobee4 smart thermostats.
For prices, repair, installation or service on any make or model of programmable thermostats or digital thermostat system, simply use the form on this page or call toll-free at 908.272.2100.