How Does Your Heating and Cooling Service Plan Stack Up?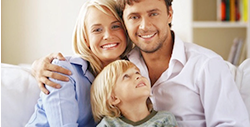 In today's world, where comfort is more of an expectation rather than a luxury, having some type of maintenance plan for your home's heating and air conditioning system is almost a necessity.
Many service companies, and even utility companies, have developed service plans to help better serve their customers.
When developing the Meyer & Depew Heating and Cooling Service Plans, we focused on delivering peace of mind, savings, and convenience. Furthermore, we wanted to go above and beyond existing heating and cooling maintenance plans and .
Some things that make our service agreements stand out include*:
Thorough Preseason Heating and Cooling Tune-ups – We ensure the efficiency and performance of your equipment by checking the complete operation of the system BEFORE you turn your system on for the season. This not only helps reduce your energy bills, but keeps your equipment running for as long as possible and prevents the surprise of a non-operational system when you need it most.
Priority Service – Clients enrolled in a Meyer & Depew service plan are the

first to receive service

– on busy days, this can be a major benefit. Membership plans with other companies can still have you waiting days for service during busy times.
15% Savings discounts off Diagnostic Fees.
15% Savings discounts off Parts and Labor.
Expensive Parts, like blower wheels and circuit boards, included.*
Coverage and service for Heat Pumps, Air Cleaners, and Humidifiers. We also offer our NJ customers maintenance plans for our revolutionary ductless heating and cooling systems.
First 2 Months FREE for New Service Agreement Clients!
The Award Winning Service you have come to know and love from Meyer & Depew!
Visit here for more information on our Generations Ahead Heating Service Plans. Or check out all the benefits of our performance Cooling Service Plans.
Ready to enroll?
Enrollment in our service plans are quick and easy. Just Click Here or call us at 908-272-2100 to contact us today!
*We offer multiple options on service plans. Not all benefits are available in every plan. For full details, visit here or call us at 908-272-2100.